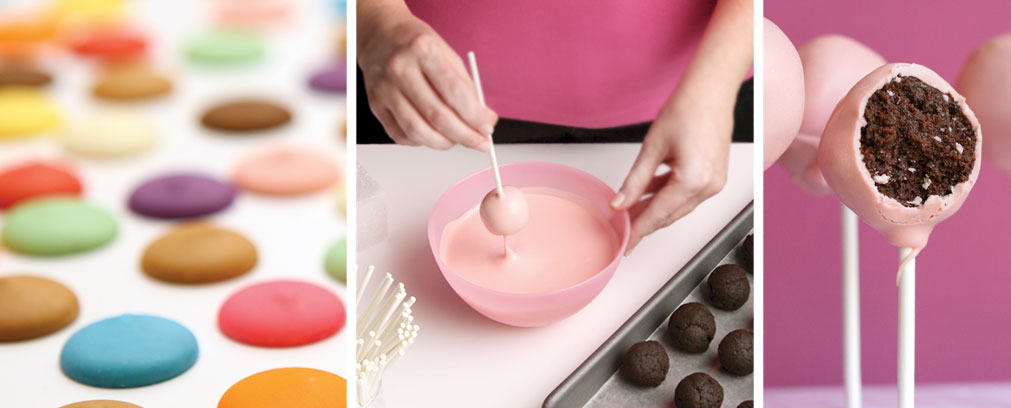 One of the best ways to personalize your parties and to serve a surprise that will have your guests begging for more or for the recipe are the Cake Pops. I know you are wondering what it is; it's just bite sized cake balls served on a lollipop stick like finger foods. This will be a major hit at any party for any age group.
You have plenty of options for customizing them; you can go with a particular color or flavor and make them to suit any age or theme. They are as much fun to make as well as eat, and anyone can create them. What you need is a basic cake.  Bake the cake and let it cool; add 2 cups of frosting (any kind); mix them both and make into balls.
Now, place them in the refrigerator for 90 minutes or in the freezer for 30 minutes. While they are firming up, melt candy melts with one tablespoon of canola oil or vegetable oil.  Dip the lollipop stick in the candy mix, and then push it into the cake balls, two-thirds of the way. Wait for a few seconds; now dip the cake balls into the mix, and let stand in a piece of craft foam till it drips and dries.
Once they are fully set, you can remove excess candy by wiping gently or leave it to your guests to lick it off! Have fun experimenting with colors and textures and flavors. You can alternate between red and green for a Christmas theme party or go with bright pink for your daughter's party.